The next Yoga Instructor Training in Charlotte is held on the following dates:
Feb 1 – Feb 28, 2018
Monday through Friday: 5:15am – 8:30am
Saturday and Sundays: 1:30pm – 6:30pm
Address:
Yoga Warrior
1200 E. Morehead St
Charlotte, NC 28204
The entrance is on the west side of the building at street level.
Become a Yoga Alliance Certified Yoga Teacher with Urban Bliss' Charlotte Yoga Teacher Training.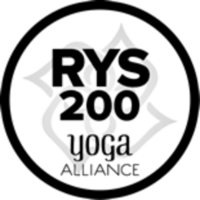 Through the proven Curriculum and Teaching Methodology of the Urban Bliss Yoga Teaching Staff our Charlotte Yoga Teacher Training empowers each student to blossom into the best Yoga Teacher they can be.
During the 200 hour Yoga Teacher Training in Dilworth, Charlotte, you will learn: