Private Yoga Teacher Training
If time is valuable and you are having issues trying to fit the yoga teacher training into your busy schedule,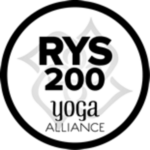 our Private Yoga Teacher Training is for you!
Get your 200 hour Yoga Teacher Training certificate (Yoga Alliance Approved) in the comforts of your home.
Work with one of our teachers around YOUR schedule.
Depending on your dedication, you can finish your private, One-on-One Yoga Teacher Training in as little as 6 – 8 weeks
At only $3,999 the price for our Private Yoga Teacher Training is much less than you will pay at most Yoga Studios for a regular Yoga Teacher Training in a class setting.
If you are interested in taking a Private Yoga Teacher training with us and you live in South Florida, please fill out our application.
We currently offer Private, One-on-One Yoga Teacher Trainings in the Miami, Ft. Lauderdale, Pompano Beach and Charlotte, NC areas.
All trainings are taught by Urban Bliss Yoga Teacher Trainers.
On rare occasions, Lizzy Hoffmann, the owner of Urban Bliss will accept a student and teach a 200 hour Private Yoga Teacher Training and on exceptions a 300 hour Private Yoga Teacher Training at her house in Pompano Beach.
If you are interested in learning directly from Director of Urban Bliss Yoga, please contact us