Yoga Teacher Trainings in Kendall, Homestead and The Falls in South Miami.
Our Kendall Yoga Teacher Training is held at Buddhaful Om Yoga Studio and taught by Liz Nepomuceno.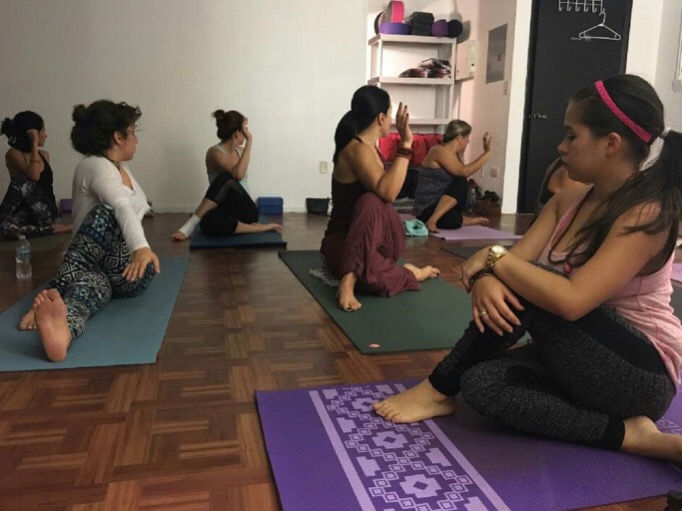 Below are the dates for the next 2 Yoga Teacher Trainings held in Kendall, South Miami.
First Kendall Yoga Teacher Training:
Sep 23 – Nov 19, 2017
This is a weekend ONLY yoga teacher training.
Saturdays and Sundays: 2:30pm – 8pm
Second Kendall Yoga Teacher Training:
Jan 6 – Feb 10th, 2018
This is a 5 week immersion yoga teacher training. You will be meeting every day:
Mon – Fri: 6:00am – 8:30am
Sat – Sun: 2:30pm – 7:00pm
Urban Bliss Yoga is holding a 200 hour Kendall Yoga Teacher Training at
Buddhaful Om Yoga Studio
13277 SW 124th Street
Miami, FL 33186
This does not include your Seva hours.
Subjects covered in our 200-hour Yoga Teacher Training include, but are not limited to:
Yoga History & Philosophy
Ashtanga Vinyasa
8 Limbs of Yoga
4 Paths of Yoga
Asanas-Poses
Mechanics & Alignment for Safety
Yoga Anatomy
Energetic Yoga Anatomy
Counterposes & Vinyasa (Sequencing)
Vinyasa Yoga Flow
Meditation Practice
Pranayama (Breathing)
Subtle Energy (Chakras, etc.)
Yoga Teaching Principles
Practice Teaching
Deep Relaxation
Restorative Poses
Yoga Ethics
The Business of Yoga
Karma Work
The Seva Project
Tuition for this Kendall Yoga Teacher Training is: $2.299
Please fill out our application so we know who you are, before paying for the training.